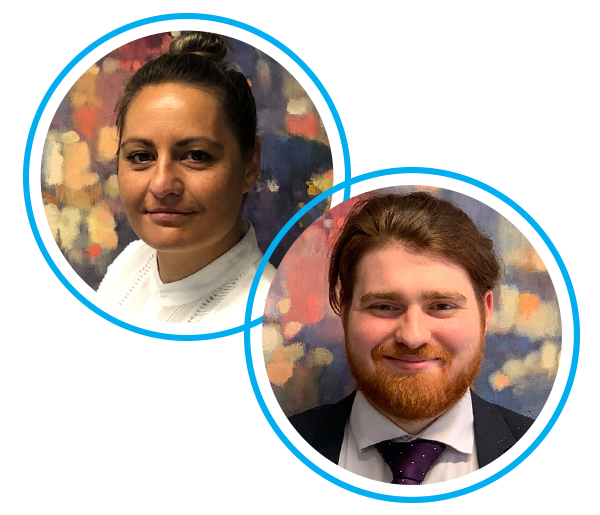 16 Dec 2020
Hear from our new team members
Hear from our new team members who joined us during lockdown.

Nicki Coffill – Administration Manager  

Joining Goodman Private Wealth six months ago at the height of the COVID-19 lockdown, I embraced the challenge of learning a new role remotely with support and guidance from the team.  I am enjoying interacting with and meeting our clients as I take on the role of Administration Manager while Jacqui Cavanough is on maternity leave.
My previous roles include executive assistant to the CEO at the Chamber of Commerce and Industry Queensland and personal assistant to two partners at BDO Brisbane. These high demand roles well prepared me for my transition to Goodmans where I will continue my professional and inclusive approach to teamwork, maintaining deadlines, and meeting project deliverables. 
Directly before joining Goodmans, my partner and I travelled around South America for three months, from Chile, Peru, and Ecuador, to Colombia, Brazil, Argentina, and Uruguay. The standout for me was Patagonia, particularly the Perito Moreno Glacier and the Torres del Paine National Park.  Once you've heard a glacier you never forget it!
I look forward to meeting more clients face-to-face as we embrace the 'new normal'.

Jacob Grima - Paraplanner and Portfolio Administrator   
In my role as Paraplanner and Portfolio Administrator, I bring my technical and professional skills and experience to ensure our clients receive comprehensive planning advice and thorough implementation.
Goodmans welcomed me with open arms when I joined the firm six months ago and I am enjoying working in the strong team environment.  I have a passion for delivering exemplary client service no matter how large or small the task.  I particularly appreciate the robust professional framework Goodmans provides which means I can continue to build my professional and client management capabilities to better serve our clients. 
I am currently studying a Graduate Diploma of Financial Planning having completed a Bachelor of Commerce majoring in finance and data analytics at Bond university.