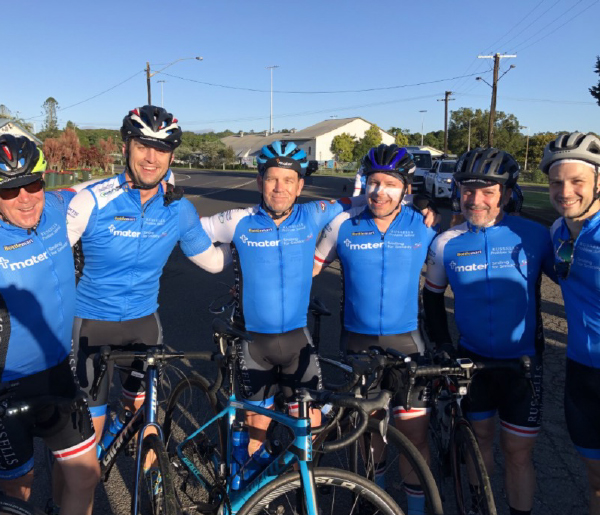 29 Sep 2021
Supporting Mater Smiling for Smiddy
Earlier this year, James Goodman joined a group of 50 cyclists for a bike ride in Far North Queensland with not-for-profit Mater Smiling for Smiddy.
The group cycled from Cairns to Cape Tribulation to Port Douglas, and then looked upwards on the long climb to visit the Atherton Tablelands. The tour was done under police escort over 680km and nearly 7,000m of ascents; included cycling legend Phil Anderson as a rider; and traversed some of the region's most spectacular scenic roads. A less known tourist site visited was a crossing of the highest road in Queensland (1,162m), near Ravenshoe.
Smiling for Smiddy was founded after the death from melanoma of 26-year-old Adam Smiddy in 2006. This group raised awareness and funds for cancer research at the Mater. Together, the riders raised more than $500,000 for the cause.