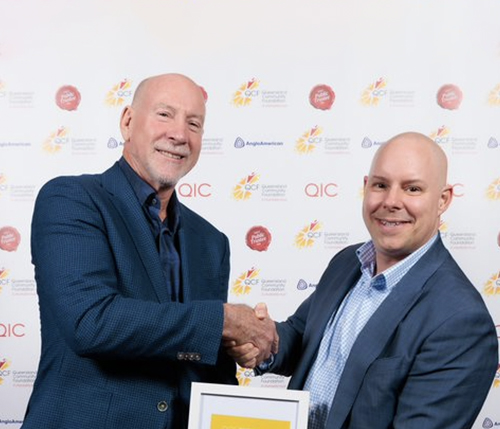 12 Jun 2023
Announcing the 2023 Queensland Environmental Philanthropist of the Year
We are delighted to celebrate Bob McCosker as the 2023 Queensland Environmental Philanthropist of the Year for his amazing work building and funding a sea turtle rescue centre on Quoin Island.
In 2022, Goodman Private Wealth collaborated with the Queensland Community Foundation (QCF) to launch their first cause-based award which celebrates an outstanding Queensland individual, family, or family foundation with a proven record of exceptional environmental philanthropy endeavours.  Bob McCosker follows in the footsteps of the inaugural award winner — the Australia Zoo Wildlife Warriors and the late Steve Irwin.  You can learn more about Bob's work and what receiving the award means for him here.
We also celebrate the extraordinary efforts of QCF and all the 2023 Philanthropists of the Year, nominees and finalists, and encourage you to read about their outstanding and inspiring contributions to the Queensland community here. 
---
Growing philanthropy
At Goodmans, we have an enduring commitment to promoting and growing philanthropy in South-East Queensland. 
This ongoing commitment now extends to helping establish and launch QCF's Queensland Environment Fund to perpetually protect and improve the natural environment of our state and help the dedicated environmental organisations doing valuable work in Queensland. 
---
We can help
As leading philanthropy advisers and advocates for giving, we can help you determine whether philanthropy should form part of your plan for living your life with purpose.
We bring practical and knowledgeable guidance to the table based on real-world experience gained from working with philanthropists and charitable organisations for many years. 
Reach out to us to learn more about maximising your giving, and for details about nominating for the QCF Awards.