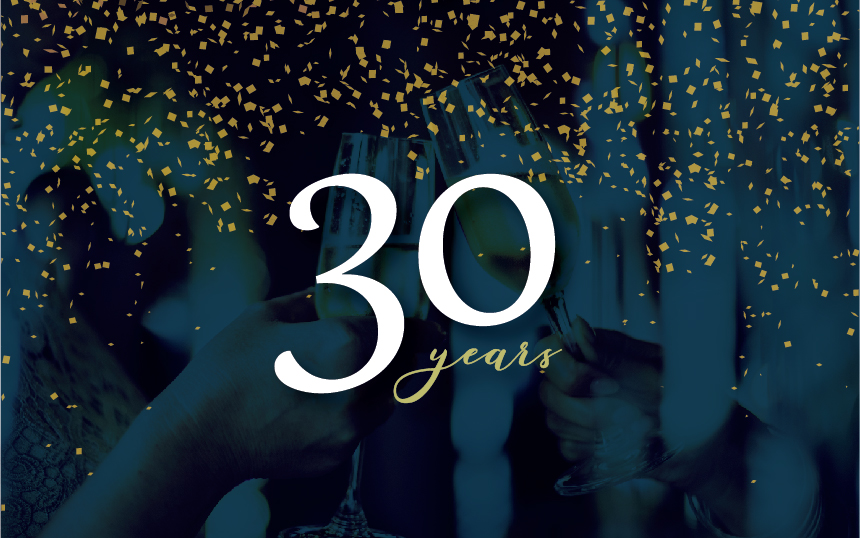 7 Jul 2017
We're turning 30!
2017 marks our 30 year anniversary and we're looking forward to celebrating this milestone with you

2017 is an exciting year for us as we celebrate our 30 year anniversary.
In the age of consolidation by the big financial services companies, 30 years is a rare achievement for a privately owned firm. Our firm was established as John Goodman & Company Pty Ltd on 1 July 1987 when John Goodman stepped out from his respected chartered accounting firm to start a new business advising successful families on their investments.
Our promise to clients has changed considerably over the last 10 years. Today we deliver a comprehensive service designed to put your entire financial house in perfect order and keep it that way forever. For most, that is enough. For others, we have the Private Family Office which delivers even more. 
Although we maintain a relatively small community of clients, key strategic projects that have been completed in recent years mean we now have capacity to serve a small number of additional clients. If you know someone who will benefit from our services, we would welcome your introduction.