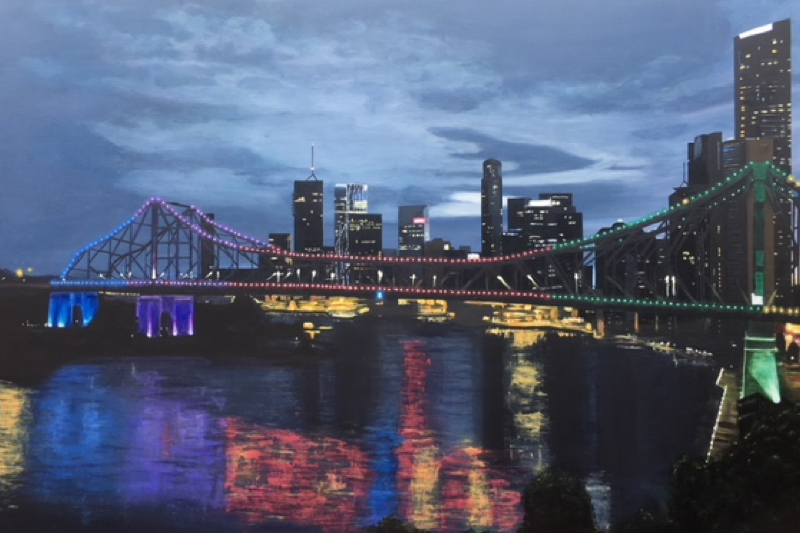 9 May 2018
New artwork at Goodmans
Speaking of spectacular art, if you have visited our office recently, you may have noticed some new artwork in our meeting room. This piece was painted by one of our longterm clients, Nikki Makiol.
As a proud Brisbane-based firm serving successful families who primarily reside in South East Queensland, we thought it fitting to display a piece of art reflecting quintessential Brisbane.
Despite being a new style for Nikki, she certainly delivered on the brief. We are grateful for Nikki's time and effort, and from the positive feedback from our visitors, it won't be the last time Nikki is asked to paint a piece like this. Be sure to take a look at our new painting next time you visit. 
Painting by Nicole Francis aka Nikki Makiol