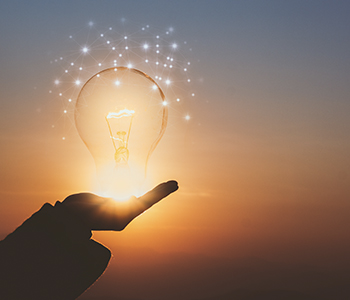 26 Nov 2021
Philanthropy - some steps to get you started
Many people express a desire to be involved in philanthropy but aren't sure where to start. Here are some simple steps to help get you started on your personal philanthropic journey inspired by our recent conversation with philanthropists Professor Ian Frazer and Caroline Frazer.
---
The conversations 
1. Talk to your spouse or partner
'Doing good' is usually more meaningful as a joint project.
2. Arrange a meeting with your family
'Doing good' can be a way to pass on family values, come together on something positive, and form part of succession planning for some.  You don't have to decide everything in the first conversation, you just need to ask, "Is this something we want to do together?"
3. Learn from those who've done it before 
A cup of tea with someone who's ahead of you in the journey will help.  Benefiting from someone else's experience is a priority pass to having a greater impact sooner.  A greater impact for your chosen cause, and a more rewarding experience personally.  Philanthropy Australia and the Queensland Community Foundation both have generous and experienced philanthropists who you might connect with.
4. Talk to us
I'm very happy, and my business partner Brad Church is very happy, to talk to you about your situation.  Between us we have an enormous amount of personal and professional experience in the philanthropy sector.  Financial and non-financial, we can help you navigate these waters and help you do so in alignment with what's important to you.
---
Choosing your cause
5. Find 'your passion'
Some of us are clear on our cause from the start. However, if you're not clear, how do you find 'your passion'?    All you need to do is identify an area you're interested in and a project (big or small) you think you can help with.  Start there. You might find that one day your passion finds you.
6. Consider a narrower focus
You might be tempted to spread your giving more thinly, after all, there are so many worthy communities and causes to support.  However, a narrower focus can help you do greater good with limited resources (and everyone has a limit to their resources).   If this is your approach, do your homework on the recipients, just to make sure your donations of time and money are likely to get the outcome you're looking for.
7. Donate time as well as money
Some organisations have a greater need for money, some a greater need for volunteered time and expertise.  It's important to remember this, particularly if you don't have much money to give. Everyone has a skill they can contribute, and perhaps most importantly, you'll be rewarded more from doing good if you get personally involved.
---
Feeling good
8. Push your giving away from 30 June
Coincidentally, both the Frazers and the Goodmans make their donations in January each year.  Perhaps the month doesn't matter so much as removing the year-end pressure and obligation that counts.  It's about removing the pressure and obligation of 30 June with the aim of making the decisions more thoughtful and positive. 
9. Enjoy it
It is perfectly fine for a donor, a couple, or a family, to find their philanthropy enjoyable and rewarding. In fact, it's more than fine. Enjoyment leads to more 'Doing Good', which leads to greater community impact and ultimately, to a greater reward for the donor. It's OK to have fun!
---
How can we help?
We bring practical and knowledgeable guidance to the table based on real-world experience gained from working with philanthropists and charitable organisations for many years.  You can read about our experience and services here.
We can help you be philanthropic in a way that maximises both the benefit to the community and the fulfilment of those involved.