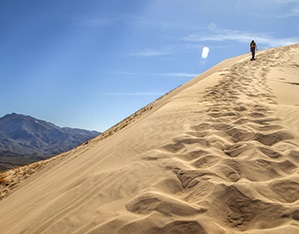 20 Dec 2018
From success to significance
The world-wide drive for social change, 'giving affordability', and how 'helping others' is a fundamental to a significant and fulfilling life, were some key themes at our annual client event in October. And based on feedback from those attending, it might well have made for our best event in 31 years!
It wasn't just about the lovely setting overlooking the Brisbane River from the top deck of the Powerhouse or the great conversations that evening. It was about the inspiring and thought provoking presentation from our special guest, one of Australia's leading philanthropists and successful entrepreneur, Allan English.
The Allan English story
Allan shared his entrepreneur's story, beginning with founding hospitality equipment funding business Silverchef which is now an ASX listed company employing hundreds of people. He also shared the associated stories of his family foundation and his goal to lift 1.5 million people out of poverty (and he's nearly there!).
Part of the story Allan shared was how his business was propelled forward by harnessing the drive for social change in the world: first for Allan personally, then Silverchef, and then by the company's staff, suppliers and customers.
Allan spoke of his experiences with various types of philanthropy, from writing a cheque to a favoured not-for-profit, to investing in social impact bonds, to issuing grants to solve particular social problems.
Allan also spoke about 'giving affordability', and how perhaps we as a community lose some perspective living in a prosperous and liveable nation. Allan quoted the statistic that those earning $150,000 a year are wealthier that 99.7 percent of the world's population.
Some Goodman stories
James Goodman also shared a handful of stories from his own philanthropy experiences, both as an adviser and as someone imbedded in his family's planned giving over the past 18 years.
James also spoke about what typically triggers people to move from ad hoc giving to more planned philanthropy. Broadly, some people are givers from a young age and then right the way through life; some dive into giving after an external personal inspiration (positive or negative); and some turn to giving when they reach the point where they feel they have more than enough money for everything they want to do in life, from a personal and family perspective.
Your stories
Feedback from our guests suggests Allan inspired something very positive. Allan's presentation resonated with many, particularly when he spoke about how 'helping others' is a fundamental ingredient for a significant and fulfilling life, and the benefit of referencing your values in making decisions.
If you missed Allan's presentation and would like to know more, your next steps are (1) get along to see Allan English present if ever you have the opportunity; (2) don't miss the Goodmans event next year; and (3) have a chat with us if you'd like to know more about how we can help.