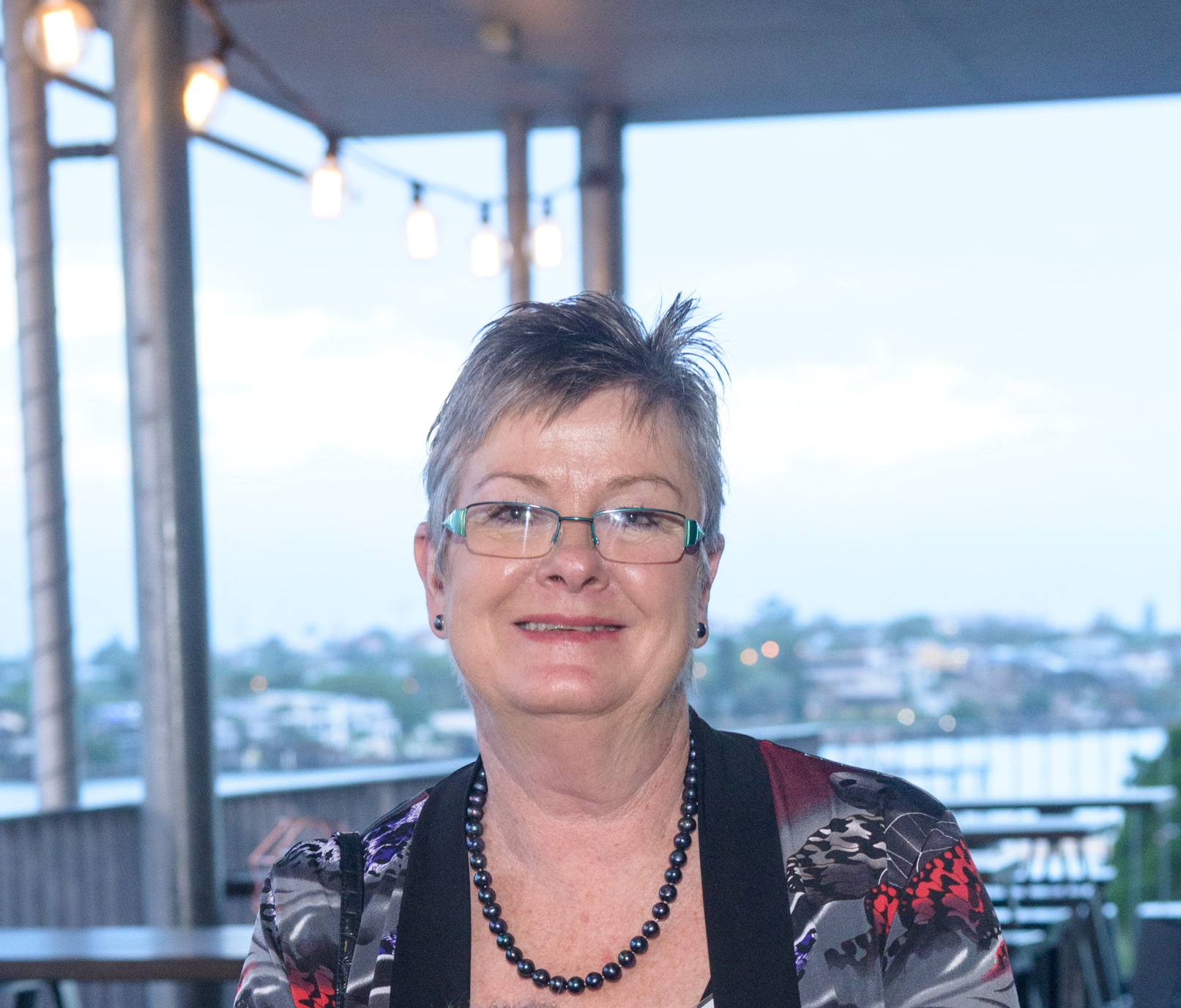 16 Oct 2017
Catch up with Geraldine Simpson – our longest serving employee
Continuing our 30 year celebrations we chat with our longest serving employee Geraldine Simpson about achieving great things, her "other family", and establishing Women in Finance.


As Goodmans' longest serving employee, what do you value most about your years working at Goodmans?
There are three things I value very much about my years at Goodmans.
Firstly, our working environment. Each staff member was supported, nurtured, and urged to continue their professional education, undertake personal development and become the best they could be.
I appreciated being encouraged to have my say and knew my opinion was respected.
Giving back to the community was something my parents did their whole lives. I value that the Goodman people, both staff and clients, come together and are generous in their work in the broader community. John Goodman set the example to begin with, and he encouraged staff and clients to also be philanthropic.
You were involved in establishing Women in Finance and a committee member for 10 years. What was your ambition for WIF?
In the mid '90s, when there were few networking opportunities for women involved in the finance industry, I joined a small group who met regularly in a boardroom at AMP. This group evolved into Women in Finance and held monthly breakfasts at the Polo Club featuring some inspiring guest speakers.
I'm particularly proud of helping to achieve our goal of becoming an incorporated association which was instrumental in paving the way for Women in Finance. We also introduced a broad mentoring program for women across the industry which was a unique project at the time.
During my term as President, I tried to ensure the committee acted in a professional manner and introduced job descriptions. My famous speech to new volunteers was, "Read this job description and if you cannot commit to these responsibilities than I am happy for you to walk away today, no hard feelings. But please don't say you will do this role, then let us down".
I am sincerely grateful to John Goodman who encouraged and supported my role in Women in Finance. And, at the end of the day, I always say my thumbprint on the wheel of Women in Finance is a small one.
What makes Goodmans different from other organisations?
For a very small organisation we achieved great things. The firm and staff alike were awarded for innovation and success.
Goodmans was, and still is, very unique. We had a great team of people who were solely focused on doing the best job they could, and I know that approach continues today. Our personal approach to looking after our clients is impossible to replicate.
The relationships we forged with our clients transcended everything – we shared in celebrating their happy news and we cried with them when they were sad. We were all one family.
John Goodman was in many ways well ahead of his time. He was, and still is, a big picture person. I likened working with John to running through life catching the hand grenade ideas he threw over his shoulder and somehow making them work. They were challenging but fun times. We worked hard but we also took the time to celebrate our successes.
I often say John's surname fits him to a "T", because he truly is a "good man".
I am also very grateful for the friendships I made throughout my years at Goodmans. And like John, I too look forward to the annual boat trip. I also look forward to the annual weekend away with the Goody Girls. Great times with great friends.
Can you describe what Goodmans means to you in 10 words or less?
"Goodmans is my other family", it's as simple as that.