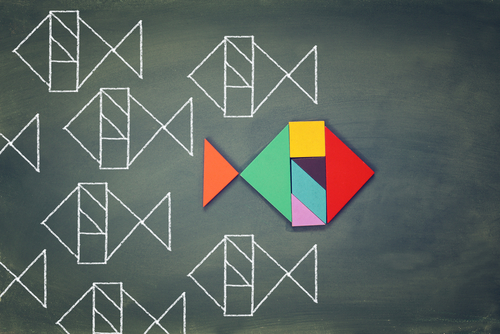 12 Jul 2018
From disillusionment to confidence – a client story
We've invited some of our longstanding clients to share their Goodmans story. Here we chat with Jackie and Barry about what they value about their relationship with us and what brings them peace of mind.
What was your biggest concern about planning your financial affairs prior to engaging us?
Over the years we'd had varying success with our own investments and then become disillusioned with the financial planning industry generally where the interest of clients did not come first. We were disappointed with poor investment performance, the overall fee structure, and a lack of in-depth advice.
Our search for independent, confident and conscientious financial advice led us to Brad Church at Goodman Private Wealth who explained their value investment philosophy. The Goodmans fee for service approach, which is not coloured by selling financial products, was and still is unique in the market. We knew from the start that Brad and the team at Goodmans were the right fit for us.
What have you most enjoyed about your 12 year relationship with us?
What we most appreciate is the continued demonstration of competence on every level, and Goodmans is unerring in that respect.
Each interaction with the firm is confirmation of Brad's confidence and the very competent team supporting him. Brad's advice is careful and well considered, for both our current position and in anticipation of our future.
We've been impressed by the breadth and depth of Brad's knowledge plus his ability to collect expert advice about the likes of tax, superannuation, risk and investment, then bring it all together to form a clear direction for us. We also appreciate Brad's personal and prompt response, even when something unexpected comes up.
Brad's advice is always tailored to our needs, comprehensive and organised. He gets the job done right every time, and that's the bottom line. He's also a really nice guy.
What do you value most about your dealings with us?
It's a combination of competence and integrity, which Brad and his team have demonstrated many times that we value the most. There's also a lot to be said about our trust in the whole team. Over the years, Brad has been very honest and upfront and he consistently goes out of his way to ensure we understand the details. It's also comforting to know that Goodmans abides by regulations and other legal requirements to the letter. All of these things are very important to us, particularly as we get older.
How has your relationship with us impacted your quality of life?
It's all about the peace of mind our relationship with Brad and the team at Goodman Private Wealth brings to us. We are confident our investments will support us in our retirement and can withstand market fluctuations, and it's comforting to know when we're travelling away that Brad can act on our behalf in a timely manner.