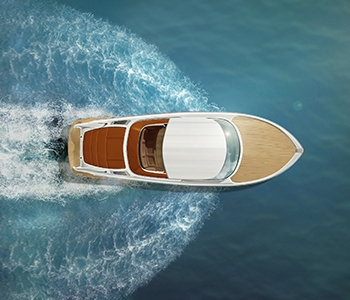 16 Dec 2020
Do I compare financially?
The Australian Financial Review recently published its annual Rich List, detailing Australia's 200 wealthiest individuals and families. For those of you who aren't on the list, or who missed it, in 2020 you need to have amassed at least $540 million.  Excluding your yacht.
The Rich List has returned each year for decades, so there must be plenty of interest from readers.  Is that consistently strong interest because readers want to see how they compare?  I suspect comparison is a key reason.
How do I compare financially?
Over many years of in depth conversations with people about their finances, I've noticed questions on the comparison theme, such as:
·       How much do others spend? 
·       Should I still have a mortgage at my age?
·       How much do other people have in super?
Broadly, these questions are asking 'How do I compare financially to my peers or to the population?'
I usually know the technical answer to their question. But, that's not how I respond first up.  Here's the response I usually give:
'Be careful about comparing yourself. In the end, it matters much less how you compare to others.  What does matter is that you're happy with your own goals and fell like you're on track to achieve them.'
When someone asks me how they compare to others, I understand where they are coming from.  It's common to think this way.  The motivation for these questions is rarely born from being competitive. It's not about people wanting to rate themselves on life's financial ladder or wanting to be ahead of their peers.  These financial comparison questions reveal something else.
What do these questions really mean?
In my experience, the questions are often born from couples wanting to know more about financial security and what they can afford to do. Are we spending beyond our means?  Can we afford to help-out the kids? Am I going to run out of money in retirement?
'How much do others spend?' might really mean 'Are we spending more than we can afford?' or 'Can we afford to spend a little more?'
'Should we still have a mortgage?' might be connected to 'Am I on track with my finances – now and for the future?'
'How much do other people have in super?' is probably 'Can I keep living the way I'd like to in retirement?'
These 'higher order' questions can only be answered by understanding the broader financial position, goals, and a range of other factors.
What questions will get you closer to the answer?
For those of you where comparison questions are indeed about financial security, and understanding your options is the real motivation, what are some different questions to ask that might get you closer to the answer?
How much do I/we spend?
Not many people know the answer to this question, but it is vital to every financial plan.  If you don't know, find out. There are ways to do so without adding up every coffee and grocery payment for 12 months. 
Do I know what my goals are? 
Think about everything you need or want to spend money on into the future. Discuss them with your spouse (if you have one) and write them down with dates and dollar amounts.  Better still, come into our office and have someone facilitate the exercise in a meaningful way.
Does my financial plan actually work?
Are there a set of strategies which, if implemented, mean you'll actually achieve all the goals you've set for yourself?   Have we thought about the most likely risks, and ways to mitigate them?
A better focus
So, if you find yourself making a comparison to others, perhaps consider why?  For some, a different focus - on your goals and what strategies - might lead to that 'itch better scratched'. 
Let me know if you need help with your questions.