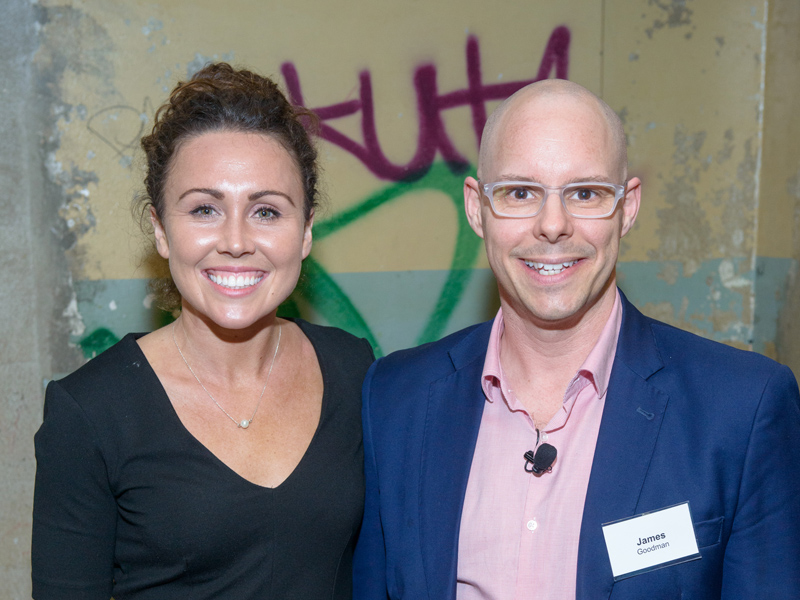 13 Dec 2016
Celebrating with Rio Olympian and gold medallist Chloe Esposito
On 1 December 2016 we were proud to announce our new name, Goodman Private Wealth, and the launch of our refreshed company identity.
To help us celebrate, we were joined by Rio Olympian and gold medallist Chloe Esposito. Chloe produced a stunning final leg in the women's modern pentathlon to win Australia's first ever medal in the sport. You can see Chloe's inspiring win here.
Our clients and friends gathered to hear Chloe share the story of her climb to success - an inspiring tale of sacrifice, doing things differently, team effort, family commitment and self belief.
In many ways, the Goodman Private Wealth journey has parallels with Chloe's story. For example:
The sacrifice and determination to remain privately owned rather than sell-out to the big financial services institutions
Delivering service and advice very differently to the rest of the industry
A great team of people, all working together to achieve a common vision
The importance of family values and surrounding yourself with people who care
A strongly held belief that we can succeed.
It was a great night and we wish Chloe the very best with her goals to compete at the 2020 Tokyo Olympics and to develop her career outside of sport.